01/20/2022 - Know Your Stats – Asheville Region, December/Year End 2021
Mar 08, 2022
693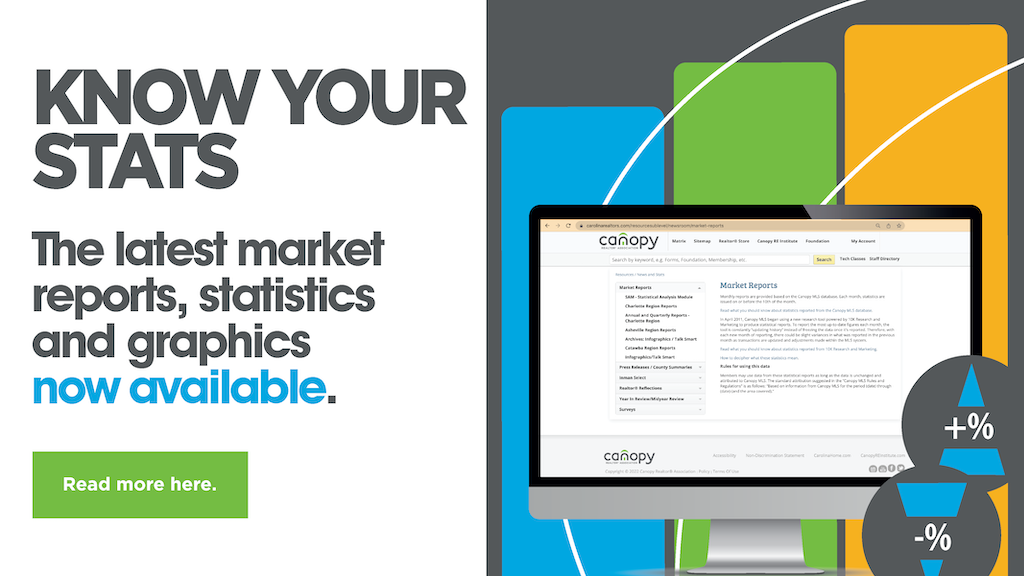 The 2021 Asheville Region press release, along with county summaries, have been posted to both CarolinaHome.com and our member website (log-in required).  
 
Don't forget there's great information in Showingtime's Year-End Annual Report and Quarterly Reports too!  

Show the value of a Realtor® by using the talking points and infographics with your clients and spheres of influence on social media!  And remember to bookmark our monthly reports and FastStats tool (accessible on the opening page of Matrix, under "Realtor® Tools").