08-08-2022 - New Canopy MLS Dashboard Goes Live Tue., Aug. 9
Sep 09, 2022
116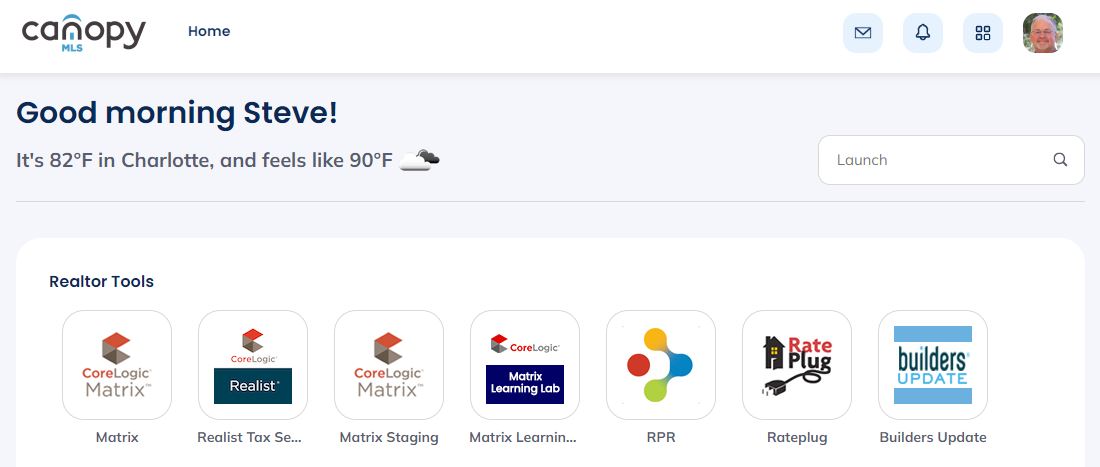 We've made some BIG changes to the Canopy MLS dashboard that we know you're going to love. Highlights of the new dashboard include:
A modern interface that is accessible and easy to use
Familiar icons that help you see your notifications and messages at a glance
Panels that show important MLS/account information
Options for personalizing your dashboard to your preference; you can add your photo, choose light or dark mode, and more
There's a lot to explore in your new dashboard. A good place to start is the user profile—to give it a try, just click the icon in the top right corner of the screen. Want to know more?